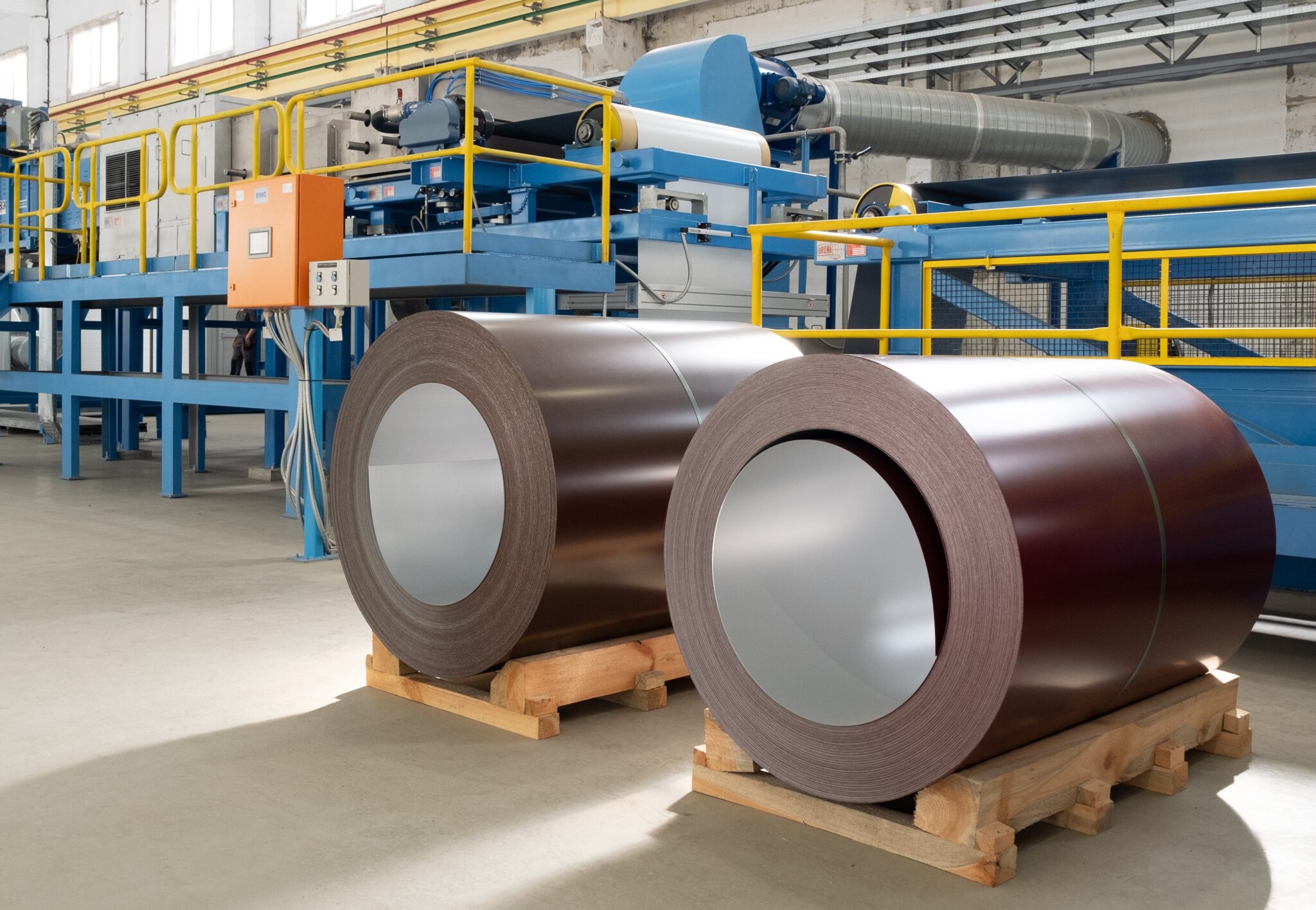 Product details
Also known as coated rolled steel coils and color coated steel coils, PPGI are a flat steel product on which protective decorative paint is applied. A polymer coating is available in various colours as well as a matte, lustre or decorative natural finish (granite, wood, etc). Organic coated galvanized steel is corrosion-resistant, has excellent mechanical properties and can be formed, profiled or stamped.
Product name
Zinc coating
g/m2
Coil weight, tons
Standarts
Quality
Painted
PPGI coil
(DX51D / S250GD)
0.37-0.80*1250mm
100 – 250
From 2 to 6
EN 10169
1 class
on one or
both sides
Types of colour-coating: standard polyester, matt polyester, decoprint.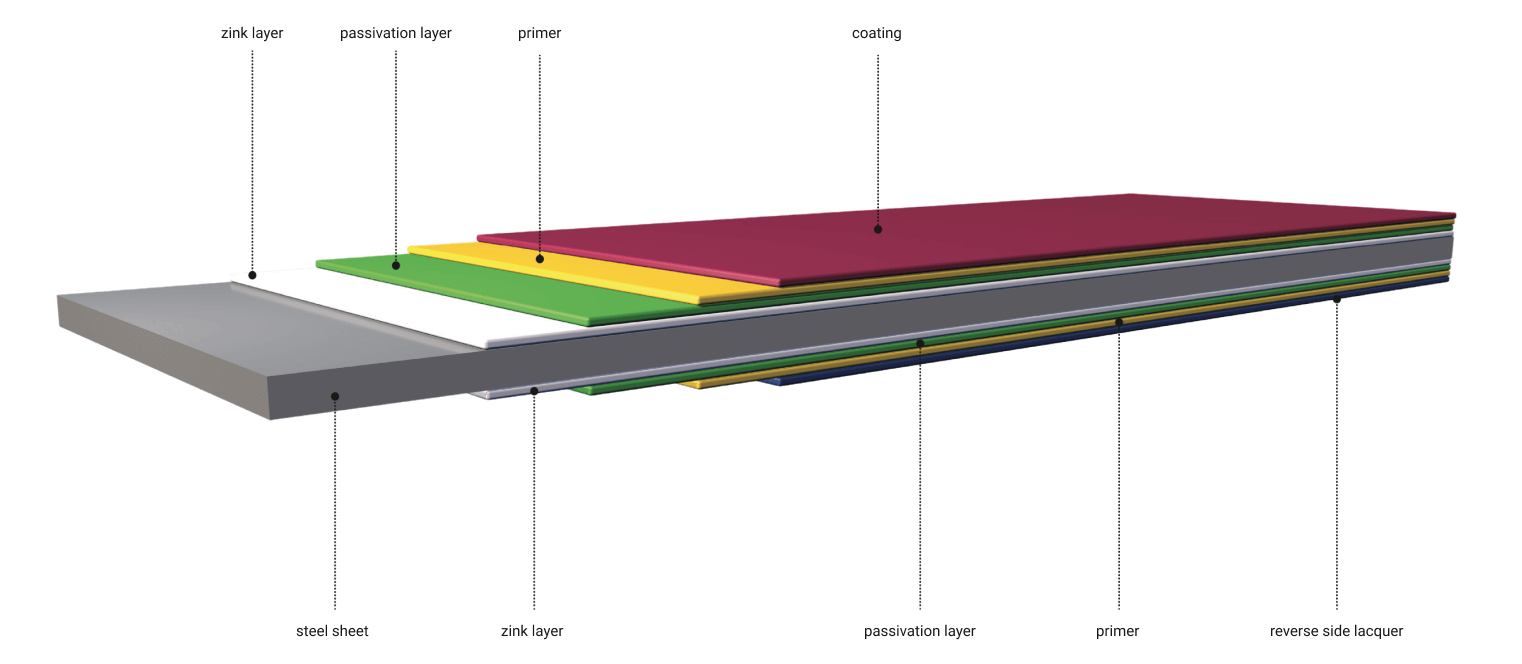 Delivery and Warranty Terms
Products warranty: Zn100/140 – 10 years; Zn 200/225/275 – 15 years
Delivery time from warehouse: within 3-7days
Production and delivery time in basic parameters: within 2-4 weeks
Production and delivery time on order: within 6-8weeks
Delivery terms: DDP
DecoPrint: Golden oak (backcoat 8001), Dark golden oak (backcoat 8003), Dark oak (backcoat 8017)
Application areas
in the construction industry: to manufacture exterior and Interior products such as metal shingles, corrugated sheeting, sandwich panels, profiles, metallic ceilings, skirting boards, decorative panels inside heated and non- heated rooms, elevators, doors window shutters, shelves etc.
in the automotive industry: to manufacture external and internal car body parts (car doors, car boots, oil filters, dashboards, windscreen wipers etc.)
in manufacture of home appliances, furniture, and consumer goods: metallic furniture, lighting equipment, shelves, radiators, сar doors, car boots etc.
Automotive industry
Facade panels
Fence
Household appliances
Metal tiles
Non-standart design project
Sandwich panels
Siding
Water drainage system
Agricultural machinery
Guards